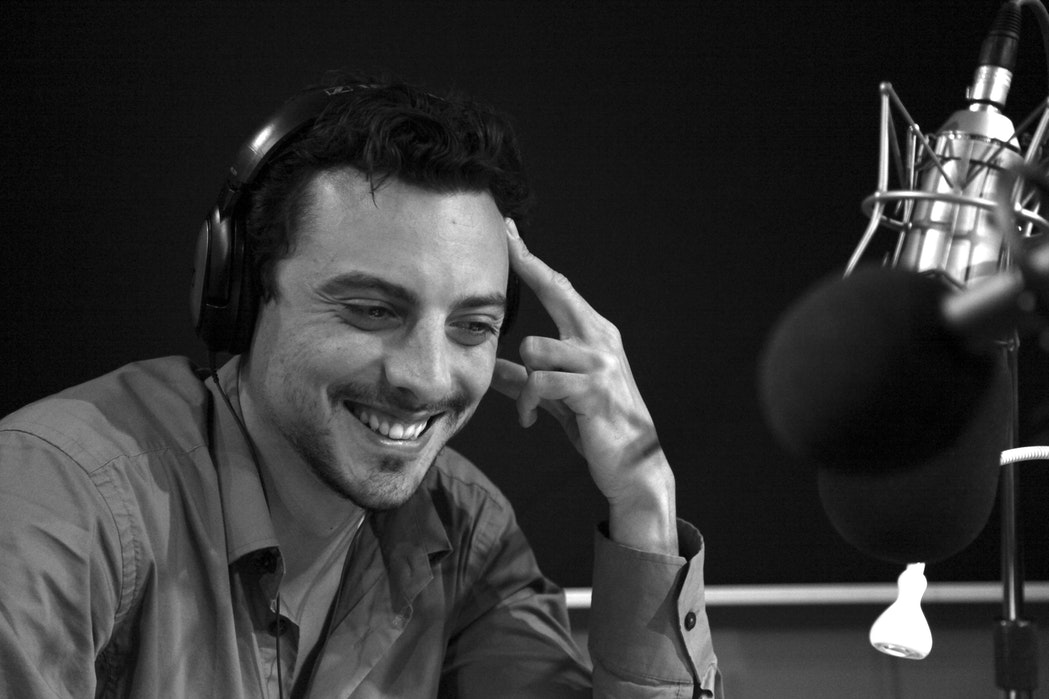 'In order to do a good job, we have to connect with our inner child', Jean-Baptiste Fillon, french actor and voice actor told us about his voice acting career and his future projects.
When did your voice acting career begin?
An open call audition for a big Microsoft campaign appeared on an acting website called Casting call Pro late 2008/early 2009. After two rounds of auditions I got selected out of more than 200 voices for a dozen of TV commercials. As a young and broke actor I was of course unbelievably happy! I got to record four of those before receiving an early phone call. The booker was telling that me the whole campaign would not happen in French due to the credit crunch and its aftermath. That was my first job, I felt cursed. Luckily a few weeks later a great voiceover agent helped me cut a demo for free and got me my first gig. It was a couple of lines in a little corporate film and I was incredibly grateful to him!
What inspired you to get in this industry?
As a teenager, I watched US movies dubbed in french over and over. I was really impressed with Robert De Niro's and Bruce Willis' french voices in particular. I learnt their intonations, worked on my range and knew all their work. I was very sad to hear that Patrick Poivey had passed out recently, he influenced a lot of my work.
How do you prepare for studio sessions and auditions?
I see auditions as an opportunity to learn and get better.
For my studio sessions, I do A LOT of research on the brand/character/game. If I have the script and time on my hands I might do specific articulation exercises to be solely focused on the creative process whilst recording.
How do you create voices for cartoon characters?
I often come out with voices I didn't know I could do. If there's no particular instructions about the character's vibe and we're starting from scratch, I like to discuss with the director to understand their vision and aim at cooking something that will both surprise and please them.
What types of projects are your favorites?
I love working on video games and cartoon, it's so fun! I am not sure why, but my guess is that in order to do a good job we have to access our inner child, which to me feels like "coming home". My funniest project was a Signal animation - I got to dub all the characters, young, old, animals, foreign, accented, etc... Great fun!
But my all time favourite role was Thai N'guyen in "Say I do" on Netflix. Thai is a very genuine and generous soul. Dubbing him was a privilege.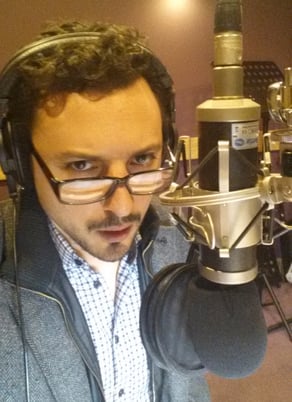 Any advice for someone looking to start a voice acting career?
I would say practice, observe and ask questions. Then practice again, listen and ask even more questions ! Also, have a lot of determination, learn how to market yourself and develop a network.
Can you name a few of your favorite voice directors?
I loved working with Hal Ritson, Benoit Dubreuil, Jean Guesdon, the late Jay Benedict and his wife Phoebe Schoefield, Vanessa baker, Jacky Davis, William John and Alain Weiller.
Any upcoming projects?
I can't wait to see the "Mister Mayfair" trilogy shot last summer in Portugal and England starring some of my childhood's heroes, Armand Assante (Gotti) and Steven Bauer (Scarface). I had a supporting role in it and got to spend a lot of valuable time on set with these legendary actors. An amazing experience throughout.
What's your biggest professional dream?
Making it in France at some point ! And also I'd love to work with Guillaume Orsat, a french voice actor.
Find Jean-Baptiste Fillon, his voice and his credits on his Voxing Pro page. You can also watch his IMDb Showreel.