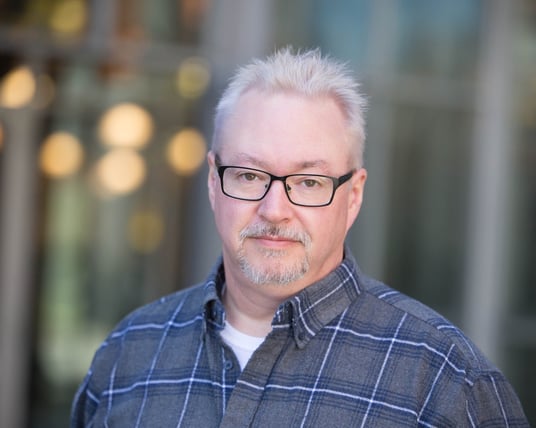 "You can't lose the job you don't already have, so do it": American voice actor Ken Foster answered some of our questions about his career and favorite projects
When did you decide to start your voice career?
The seed was planted in my brain as a child, mimicking the speech and sounds of my favorite cartoons (Looney Toons/Bugs Bunny, Hanna-Barbera, Heckle & Jeckle, etc...). The idea that it is a job or career didn't land with me until I was an adult. Right out of high school I started interning at a local radio station, and a career (and education) in radio became my focus for the next 6-7 years. I jumped off that path for a couple decades to work as a consultant & SME in the corporate software & systems space, but always lamented leaving. My parents passed away when I was in my mid-40's, and I decided that my life needed a change. Luckily I have an understanding, compassionate (and working!) spouse, who has been supportive in my journey, and I've been a full time voice actor since 2014.
What qualities are important to succeed in this industry?
You need some modern studio technical skills, especially since the era of covid-19. The industry has become "work-from-home", and we all need to have and manage our own studios. Along with that, acting and improvisation skills (primarily improvisation) are a must. And - for most of us - some basic business acumen and understanding, best practices in both execution and reconciliation (plus some basic finance training). We are an entrepreneurial type, and the beauty of that is you can usually outsource for areas where your skills may lack.
For me, being able to devote myself to the career, full-time, has been the most helpful in becoming a voice actor. I know my circumstances have been fortunate (and I thank my wife for her support constantly).
Would you have any advice to give to a beginner?
Take one of the VO evaluation courses with a reputable studio or training house - one that actually records & critiques new students - to see if you have viability. If you enjoy it, pursue some coaching.
I will say, coach with industry pros, reputable in their respective strong suits; like, coach for commercial VO with someone proven (AND SUCCESSFUL) in commercial voiceover and/or voice casting. Rinse & repeat.
How do you prepare for studio sessions and auditions?
Confidence. If I feel pressure from auditions, it's usually that I'm auditioning for some roles that I'm not suitable to be cast in. It's an audition. You can't lose the job you don't already have, so do it (do it as best you can), and move on.
Schedule sessions for when my voice is "ready" - at least 2 hours after getting up. Coffee & chill until it's time. Make sure the tech is all OK. Phone = airplane mode. Water at hand. Power off all manageable noisy devices (heat/ac).
How do you create voices for cartoon characters?
The voices come from the character. The character comes from mentally bringing them to life - size, shape, age, attitude, wants, likes, hates - where are they coming from/going to, where they are. All of that will drive their sound. Images are VERY helpful when auditioning for characters.
Which projects were your favorites to work on?
I LOVE working on documentaries and broadcast narration - in-show and commentary. I love this THE most, and would love to do more of this.
My funniest project was Dr. Zinthrop in "Wasp Woman", a VO Rep production that's a reimagining of a 1952 Roger Corman "B". M
y favourite role was
Eyemaster Anug in Spellforce 3: Fallen Gods video game - he has a Rip Torn kind of vibe (before the "troll-voice" processing).
What was your worst project?
A commercial for a tech company I cannot name. The session ran over by an hour, and 2 days later I found out they used a different voice (younger, British female).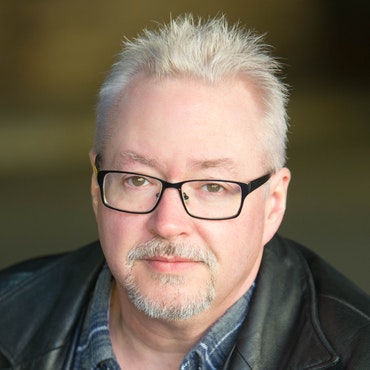 Your favorite voice producers or voice directors?
I love working with Thom Pinto, Tina Morasco, and Everett Oliver, each of whom can draw a better performance out of me than I would myself. But I'm always ready for a new director (and I love being directed).
Any upcoming projects?
None that I can share now, but keep an eye/ear on the VO Rep Podcast page, as we will be releasing original audio productions throughout the year (really fun stuff!).
What's your biggest professional dream?
To regularly voice compelling and meaningful documentary content for a producer like Werner Herzog, or Ken Burns (basically, to be Peter Coyote. Or Werner Herzog).
Anything else you want to say?
My aesthetic opinion is that Black Sabbath was one of the most important blues-rock bands of the late 60's/early 70's, and created the blueprint for all heavy and hard music to follow to this day. To quote Henry Rollins, "You can only trust yourself and the first six Black Sabbath albums".
Find Ken Foster, his voice and his credits on his Voxing Pro page.