Update your availabilities to show in casting searches.

You're available for voice projects this summer?
Make sure your profile lists in casting searches by date!
It couldn't be easier:
Connect to your Voxing Pro profile
Go to "My availabilities"
Enter the dates you ARE NOT available - all other dates will record as available by default
OR
Select "I am available from today to work"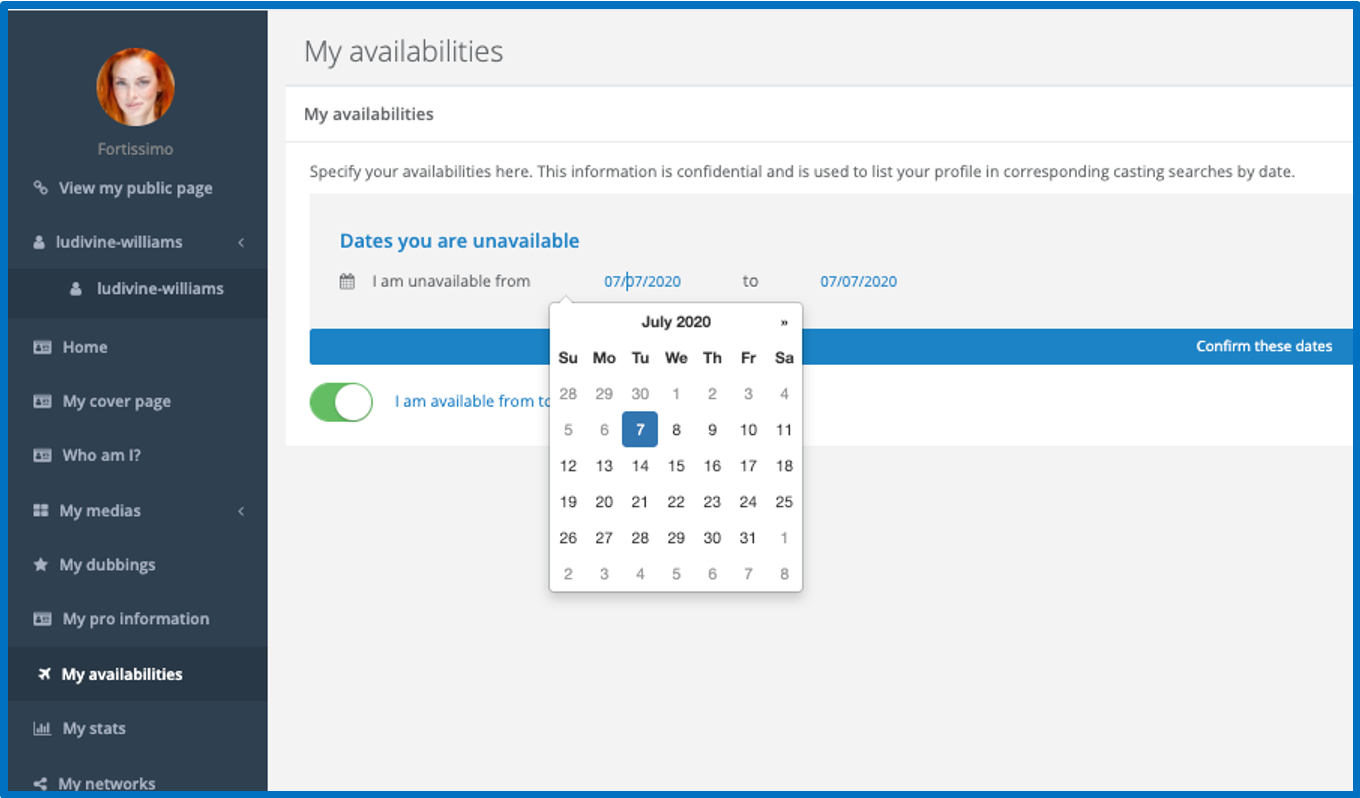 Note: on Voxing Pro, only actors with corresponding availabilities show in casting searches by date and many producers & voice directors use this filter!
See you soon on Voxing Pro!