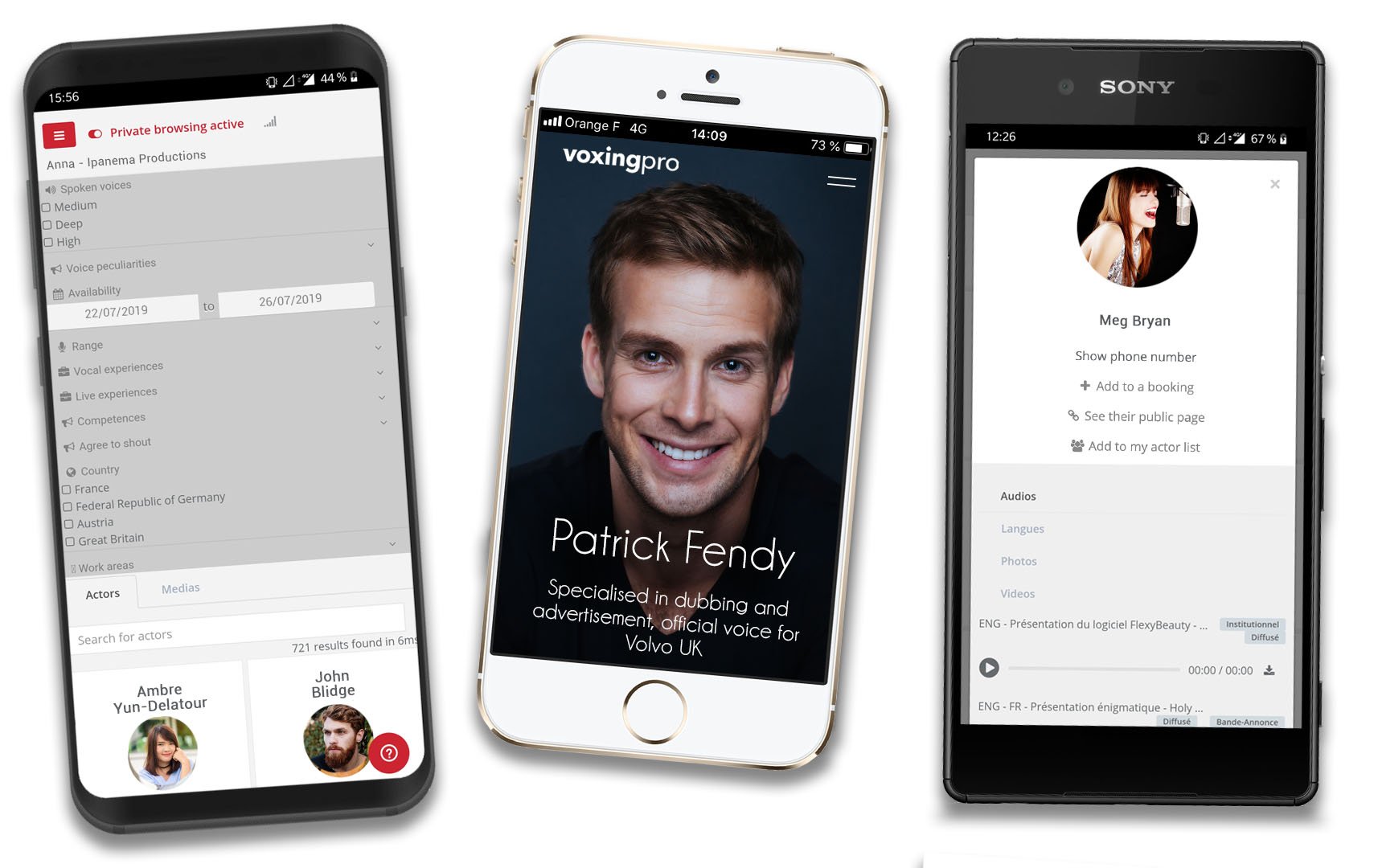 Voxing Pro Mobile App
Cast leading dubbing & voiceover actors from anywhere! Free & direct access to a vetted talent database and time saving casting tools. No commissions. No hidden costs. Reserved for industry professionals.
Producers and Voice Directors
Enjoy quick and easy access to all your Voxing Pro casting tools
Search our talent database

Contact talents & agents directly with our Booking tool, keeping your contact info confidential

Confirm actor availability for auditions

Manage your casting projects

Collaborate with your team

and search talents, manage bookings, and collaborate with your team without missing a beat.
Voiceover and Dubbing Actors
Just finished a recording session ? Upload your latest voiceover and dubbing samples and references, manage your profile and categorise your samples so they'll show up in casting searches from wherever you are!

Have a few minutes free? Check out your profile statistics and adjust the categorisation of your samples according to trending casting searches. Update your availabilities every chance you get and don't miss an occasion to get booked!

Keep your finger on the pulse of professional opportunities by keeping your professional network in your pocket! You'll receive Casting Call notifications directly on your mobile!
The app is free and available in the App Store and Google Play, currently in 3 languages : English, French and German. Download it now and start optimising your professional projects !

* Voxing Pro respects your privacy and will only process your data in accordance with the European Unions privacy laws and regulations.