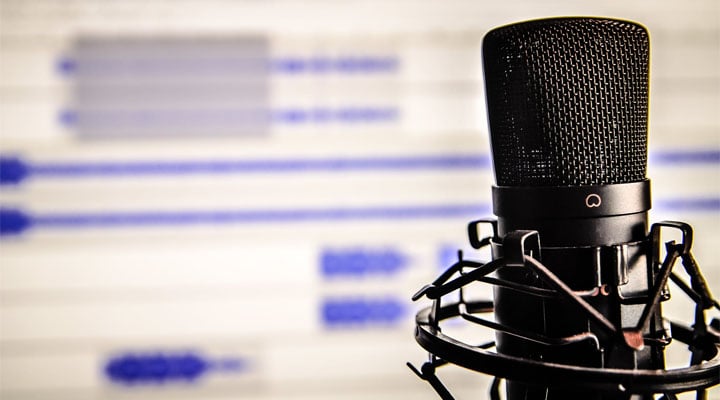 Big news in the French voice casting industry! Voxing Pro has slid into first place as the leading voice casting platform in France! With more than 71,000 visits in three months, the site has taken the lead with a whopping 46% of voice casting traffic!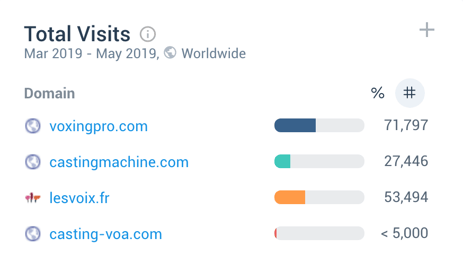 Voxing Pro has bypassed their national competitors as the top visited voice casting website.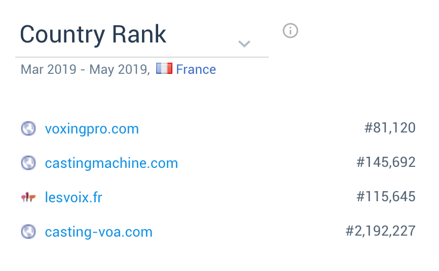 It's also the site with the largest selection of professional voice actors. The platforms presents almost 800 voice actors and 360 producers.
Better selection of voice actors = more attractive to producers!
---
Voxing Pro, a site for dubbing AND voice-over & vice versa!
Producers and casting directors have traditionally had to search different sites for dubbing and voice-over actors...not any longer! Voxing Pro's elaborate selection of voice talents offers the possibility to organise castings for both domaines on one platform.
Dubbing : The search field on the homepage allows searching for actors who have dubbed specific movies or series and even by character names, a functionality also available to producers in their casting engine.
Voice-over: Casting search combinations are comprehensive, and allows for searches filtering voice characteristics, sector-specific experience, and even casting searches of audio and video medias, with countless search combinations that furnish pertinent results!
Attention actors! No need to pay to be presented on several sites...
Voxing Pro offers a comprehensive solution that references dubbing credits, experience, audio and video samples and much more!
Voice actor promotion, the site offers mini-websites extremely well referenced on Google and other search engines, that are incredible marketing supports. A simple search by the name of an actor pulls up their personal page in search engine results, and contains all their dubbing credits and/or voice-over experience (including audio + video medias) and photos. A powerful interactive resume that can be updated at any time!
In addition, it's easy to register! In just a few clicks, the actor pages are integrated into our producers and casting directors casting search engines!
Voxing Pro is updated continually and promotes your profile to producers via their dashboard, an opt-in newsletter, mobile casting app...and much more! Our casting tools make the difference!
Register now and use Voxing Pro's casting tools for free! (here)