Paid Voxing Pro subscriptions offer detailed and dynamic actor profiles that rank high in Google searches, are boosted in casting searches, are strongly promoted to producers and voice casters, and offer analytic tools to optimise profile performance in casting tools.
---
1st + : Promotion in producer and voice director casting tools
CASTING TOOLS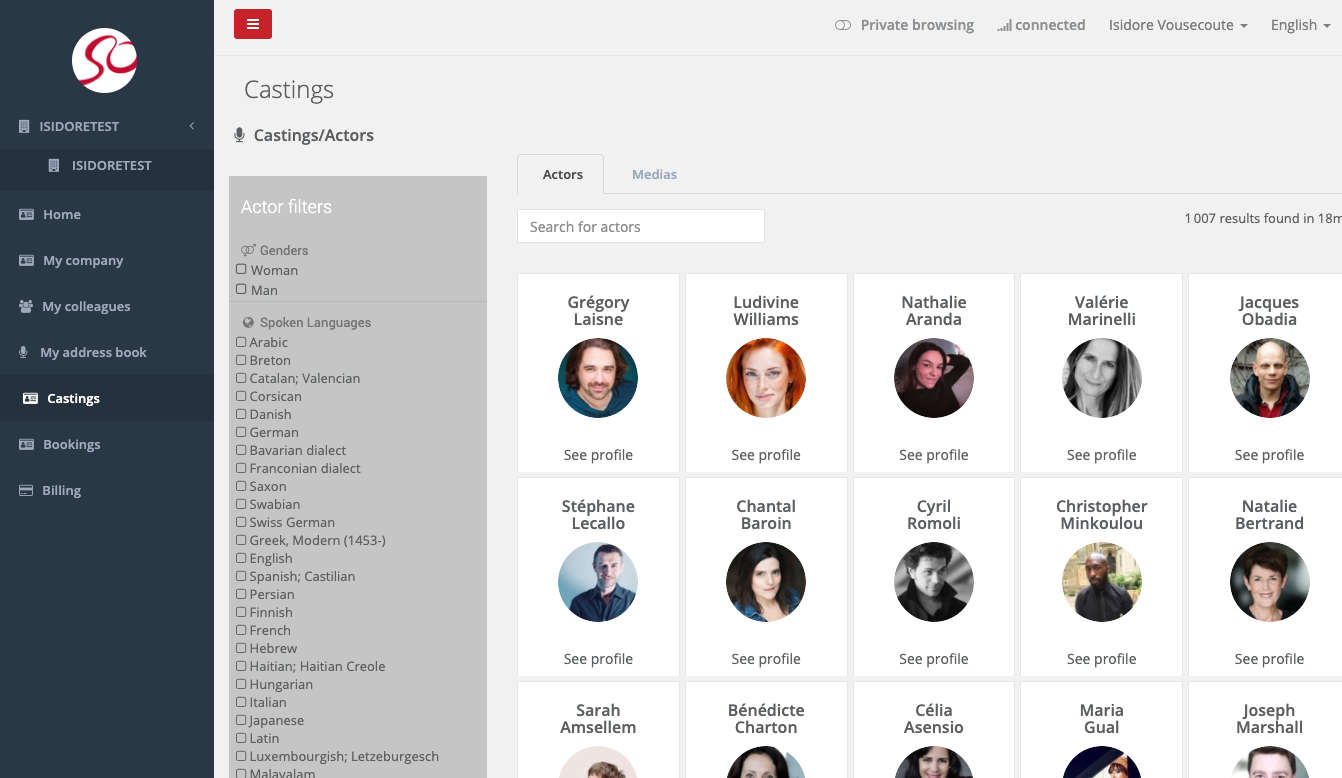 Your profile listed in the casting tools used by 700+ producers and voice directors registered on the platform:
Depending on the offer you have, your profile show up in the top casting search results. Profiles are listed in this order: Fortissimo, Forte, Piano/New Talents and then Free offers.
If casters search for talents with experience in specific sectors (TV, cinema, video games, audiobooks, etc.), only actors with paid offers have the possibility to specify this information, and only these profiles will show in results.
If casters, notably for dubbing projects, search actors with live experience (theatre, musicals, etc.), only actors with paid offers can specify this information and show in results.
If a caster seeks talents located in specific regions, only actors with paid offers have the possibility of listing several work zones, and their chances of being cast are multiplied.
MEDIA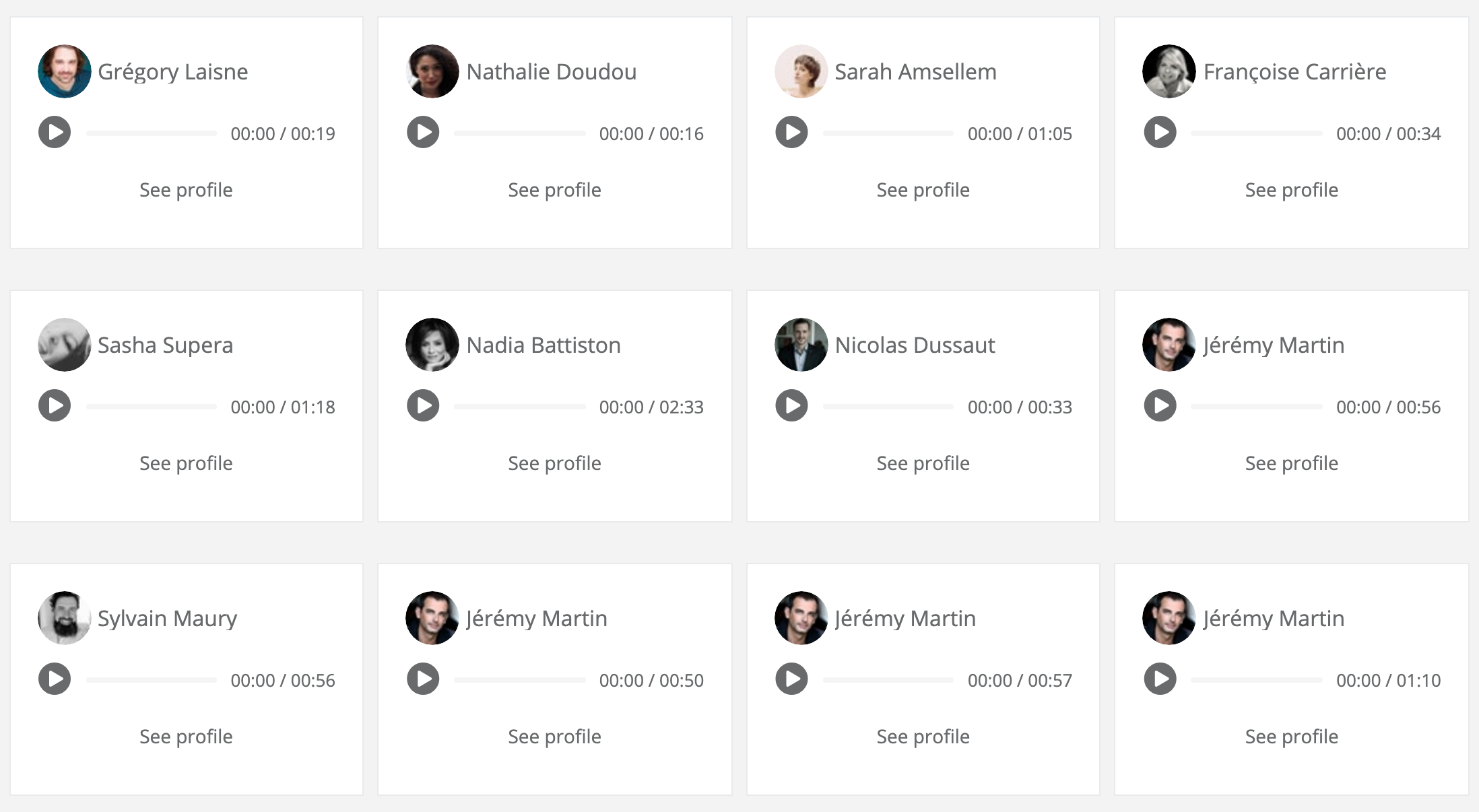 Your profile and samples show up in more casting searches when producers and voice directors search media directly:
Paid offers allow you to upload more audio samples and videos to your profile and they are also integrated directly into the casting tools. This means your profile is listed more often. More samples => your profile in more casting search results.
PRODUCER & VOICE DIRECTOR DASHBOARDS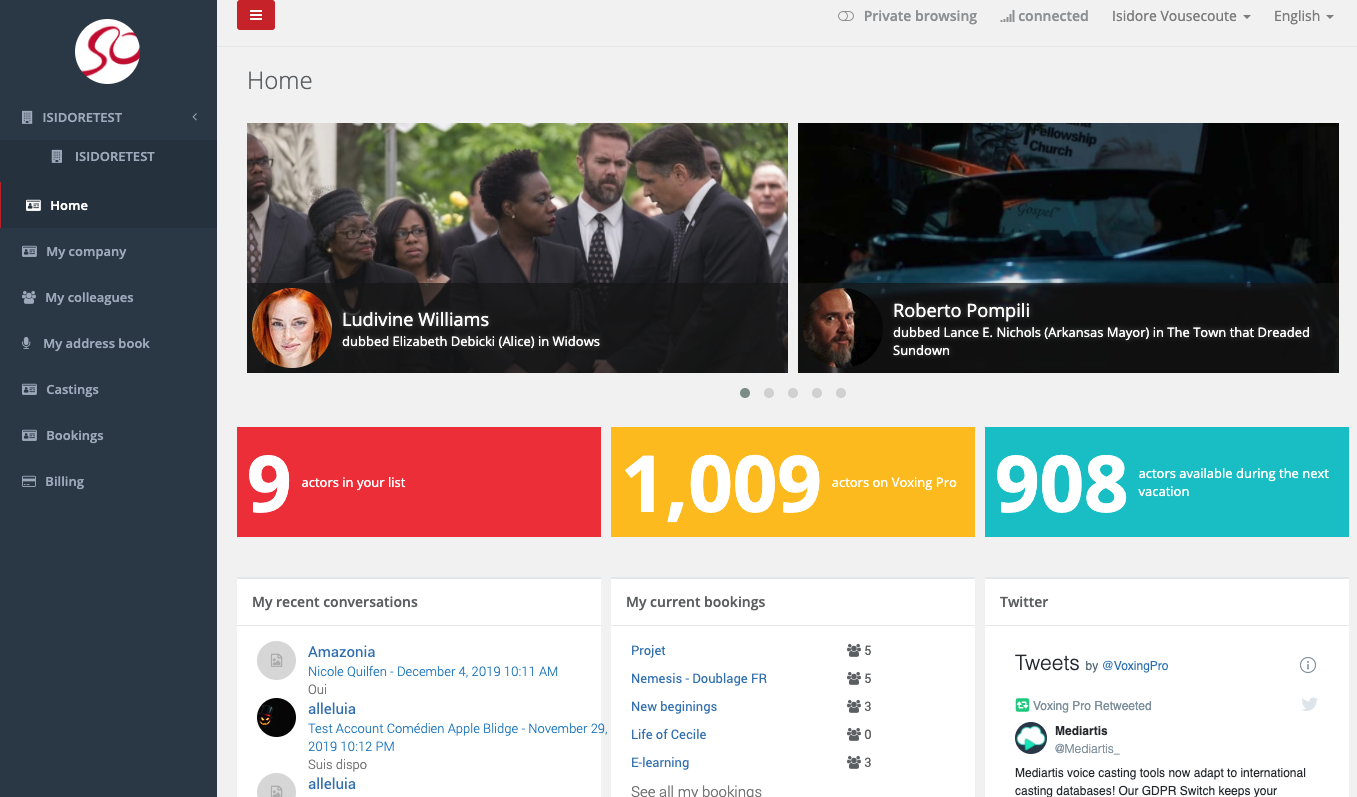 Your profile promoted on producer and voice director dashboards:
Your profile is presented on the dashboards of producers and voice directors, more often depending on your offer level. This is the first screen they see when signing into their accounts.
Your dubbing references are promoted in the carrousel at the top of their dashboard with the name of the actor you dubbed, associated TV series or film, with a direct link to your profile.
Our Twitter feed permanently displays our producer newsletter that highlights your profile, actor "success stories" and news, etc.
Other articles in this series :
Boosted promotion of your profile - Advantages of Voxing Pro paid subscriptions (2/4)
Elaborate actor profiles - Advantages of Voxing Pro paid subscriptions (3/4)
Detailed statistics on profile visits & sample listens - Advantages of Voxing Pro paid subscriptions (4/4)