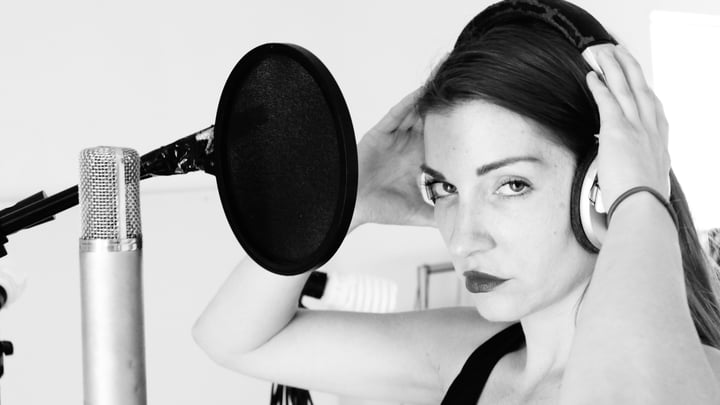 As detailed in the previous article of our series "Advantages of paid Voxing Pro subscriptions", paid Voxing Pro subscriptions benefit from increased promotion of their profiles to registered producers and voice directors on our platform.
But did you know Voxing Pro paid subscriptions allow you to upload more audio and video voice samples, more photos and include more detailed information than our Free plan and increase the chances of your profile showing up in more casting searches?
Third advantage of Voxing Pro paid subscriptions: A more dynamic and comprehensive personal web-showcase!
Your public Voxing Pro page is more elaborate, beautiful and professional. And you can be sure that registered producers and voice directors can see the difference of paid and free subscriptions.
---
COVER PAGE
The homepage of your personal Voxing Pro site offers two display possibilities: one big image with or without your avatar.
You can also write a personalised welcome message to promote your news and updates, or perhaps highlight a specificity of your voice.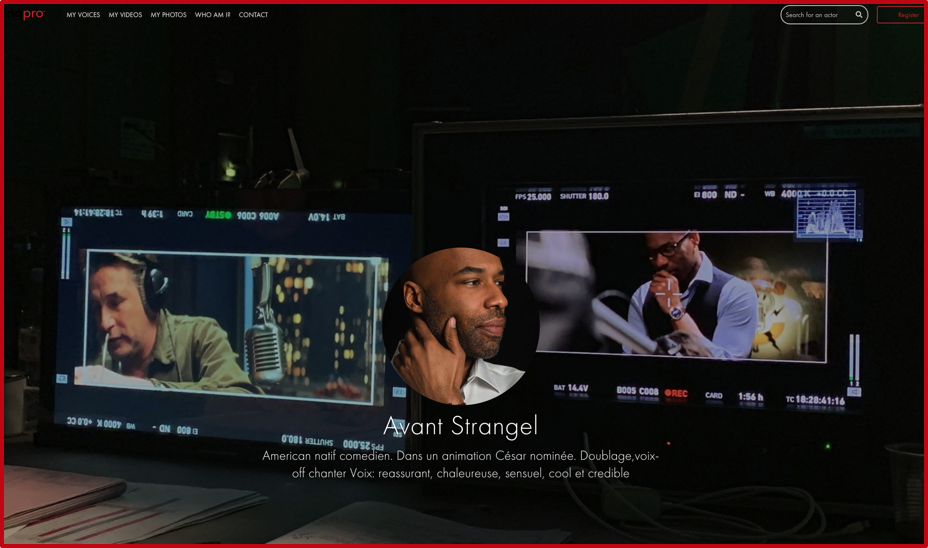 ---
DUBBING REFERENCES
Your dubbing references stand out! All the actors you've dubbed are displayed with photos, contrary to Free subscriptions where dubbing references are only listed textually.
No other voice casting platform offers the same visual impact of your dubbing experience and projects in one simple glance, whether you dub the same "type" of actor/actress regularly or a multitude!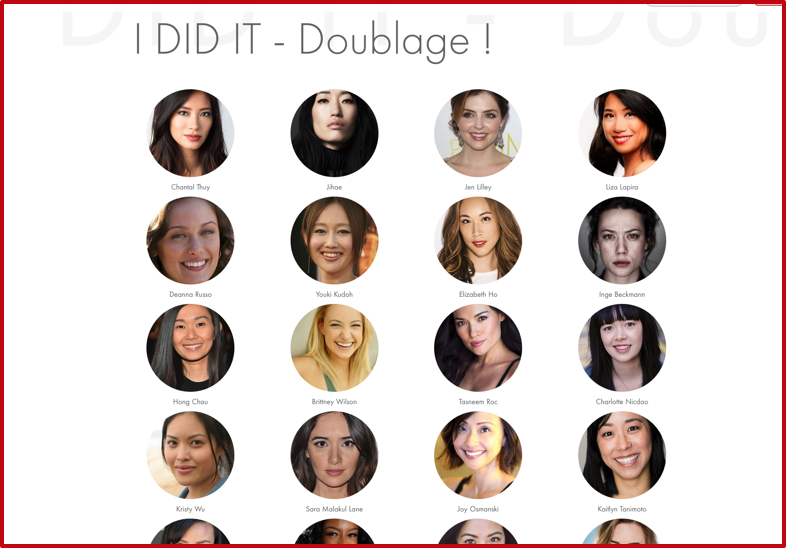 ---
ELABORATE CV
Paid subscriptions offer unlimited CV display space. You can detail as much of your experience as you wish, write a presentation text that highlights your experience, the sky is the limit!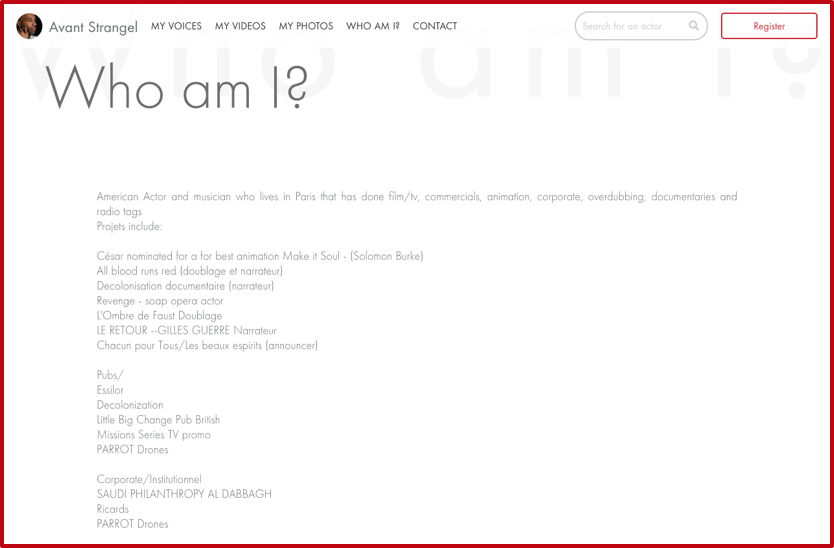 ---
UNLIMITED MEDIAS
Voice samples, videos, photos... your page highlights as much as you want! No limits!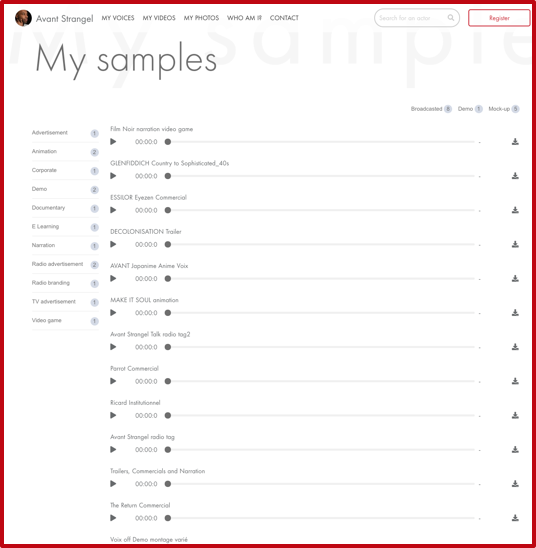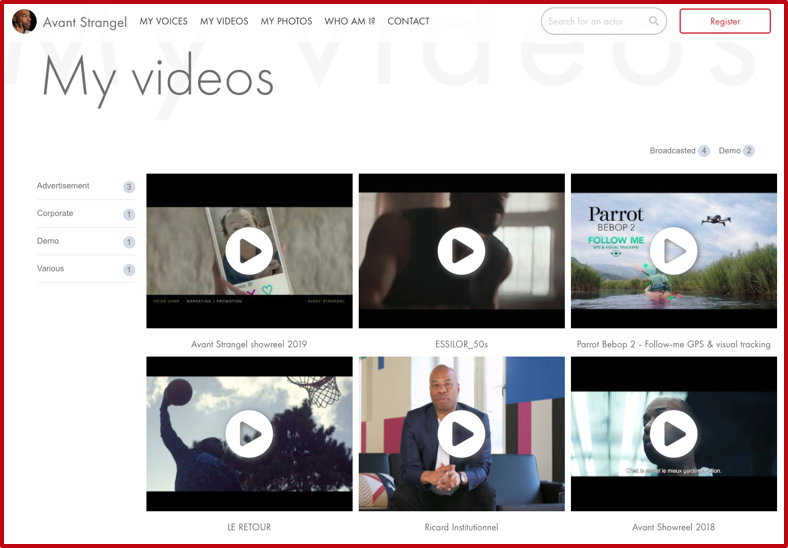 ---
Other articles in this series :
Increased visibility in casting tools - Advantages of Voxing Pro paid subscriptions (1/4)
Boosted promotion of your profile - Advantages of Voxing Pro paid subscriptions (2/4)
Detailed statistics on profile views and sample listens - Advantages of Voxing Pro paid subscriptions (4/4)